Committed to personal growth and results
College Application Guidance
Our students have been placed in their best-fit colleges and universities across the world and are making a mark in their respective fields: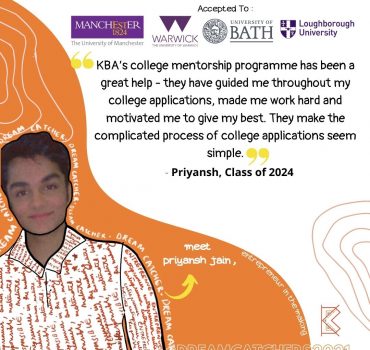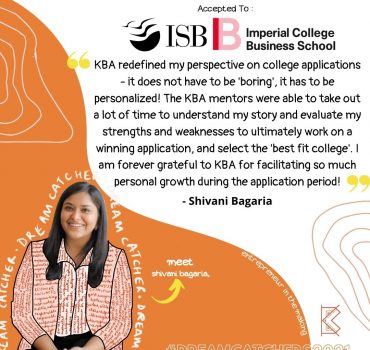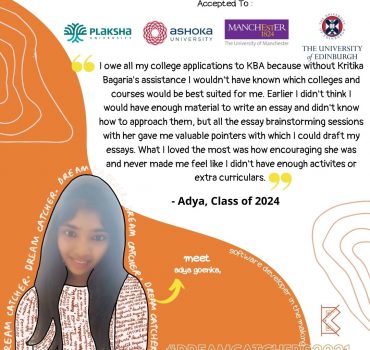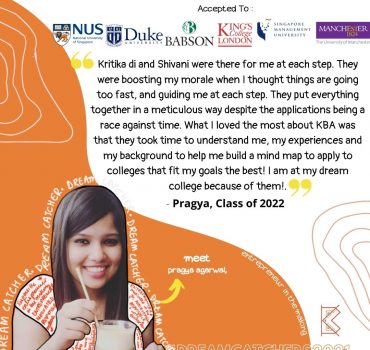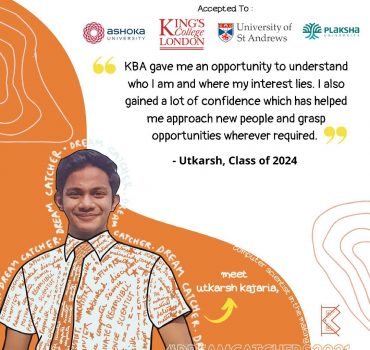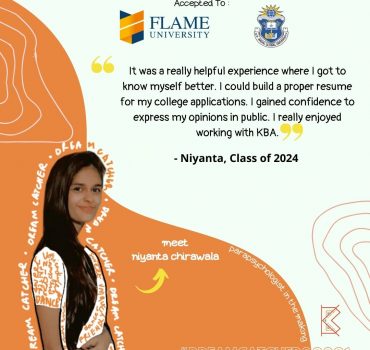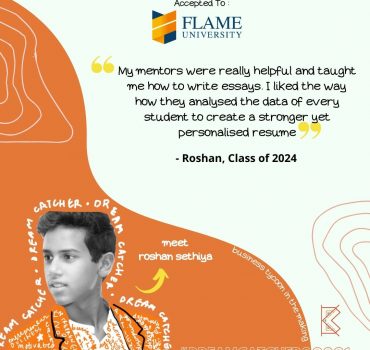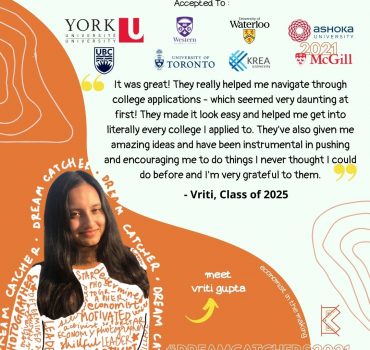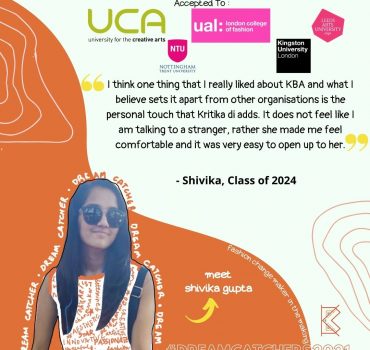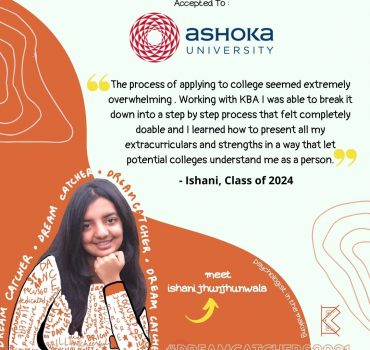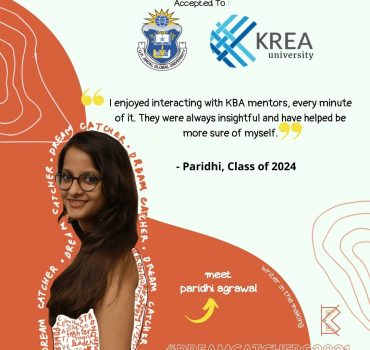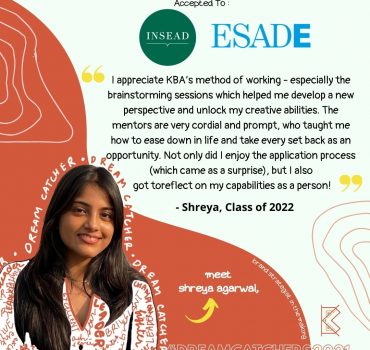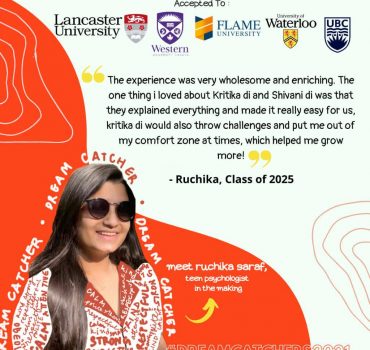 Profile Building & Resume Development
Shaping Futures Mentoring Program
KBA's 'startup accelerator' style approach has helped motivate students to build and grow their own passion projects and social initiatives to make a difference in their communities
Not just by counting college admission offers but by evaluating the amount of fun students had during the gruelling application process, measuring new skills they picked up along the mentorship process and assessing the new understanding they acquired about themselves and their place in this world. Our focus is on the holistic development of our students so that they are ready to face the professional world after they graduate. 
Students after joining the KBA Mentorship & Application Guidance Program, find themselves being more proactive in seeking new opportunities and committedly working on passion projects they discover along the process.
We focus on the overall growth of the students with a focus on their sense of leadership, communication and compassion for their community.
We work on developing marketable skills during the mentorship process so students emerge ready with the crucial know-how to tackle real-life demands and challenges.
Our alums are carving a space for themselves in some of the world's finest universities.